Hello ClassRealm friends and followers!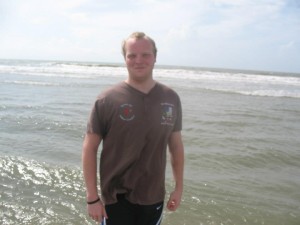 My name is Kurt Wright and I am the new kid on the block around the Realm. I will be starting to post regular entries about Education and Gaming and how the two don't really have to be all that different if done correctly.
I discovered ClassRealm when one of my current teachers in Education Psychology included a link on Gamification of the classroom, which turned out to be Ben's Explanation of ClassRealm at Kotaku. This article piqued my interest in ClassRealm, but finding the blog and reading through the posts got me hooked. From the basic application of positive reinforcement to allowing students to create fictional characters to represent them in the classroom, Ben had me sold on ClassRealm before I even contacted him and begged to get involved.
But before I ask you to trust me and my thoughts and opinions about gaming and education, maybe you'd like to know a little more about me!
My educational background is the backbone of my opinions on gaming and learning. I received my Bachelor's of Arts in English before currently returning to school to pursue my Masters of Science in Education. Currently, I am in my first semester of graduate school, when the students are still focused on learning theory before applying theory to the internship year, which I will be beginning this Fall.
My interest in gaming extends to video games, board games, and roleplaying games. I believe that there are merits including reinforcement techniques, critical thinking practice, and creative exploration in each of these types of gaming. I have a strong nostalgia for old RPGs like Legend of the Dragoon and Chrono Cross, but my interests most recently focus on board games. When I talk about board games, I am not referring to many that people may recognize, such as Monopoly, Chess, or Shoots and Ladders. While these games have their merits, some more obscure (for the average American) games include Carcassonne, Pandemic, and The Forbidden Island. These games practice critical thinking and team building skills transferrable to more situations than just the classroom.
I plan to synthesize the information I glean from my college classrooms and additional readings with my experience with video, board, and roleplaying games to discuss gaming in terms of educational psychology and vice versa. I look forward to publishing my first official post (not counting this one) in just a couple of days!